Awarded Bureau Veritas Certification issued by FSC
Created Date: 2020-04-05 22:56:18
Recently, our company was awarded BUREAU VERITAS Certification by the Forest Stewardship Council.
The certificate recognizes that our company has implemented FSC product system control in the following areas according to the Forest Stewardship Council certification system, and is 100% in line with FSC production and sales chain of custody certification standards, reference number: FSC-STD-40-004 V3.0
The scope involves: FSC certification of bamboo products trade, wooden interior furniture, household items and other artificial wood products.
The acquisition of this certificate is an affirmation of our company's consistent development philosophy, that is, to improve the quality of healthy life without damaging the environment. This also greatly encouraged the company to move towards a higher level and provide customers with better products!
At the same time, we also want to thank our customers for their support and love for our company.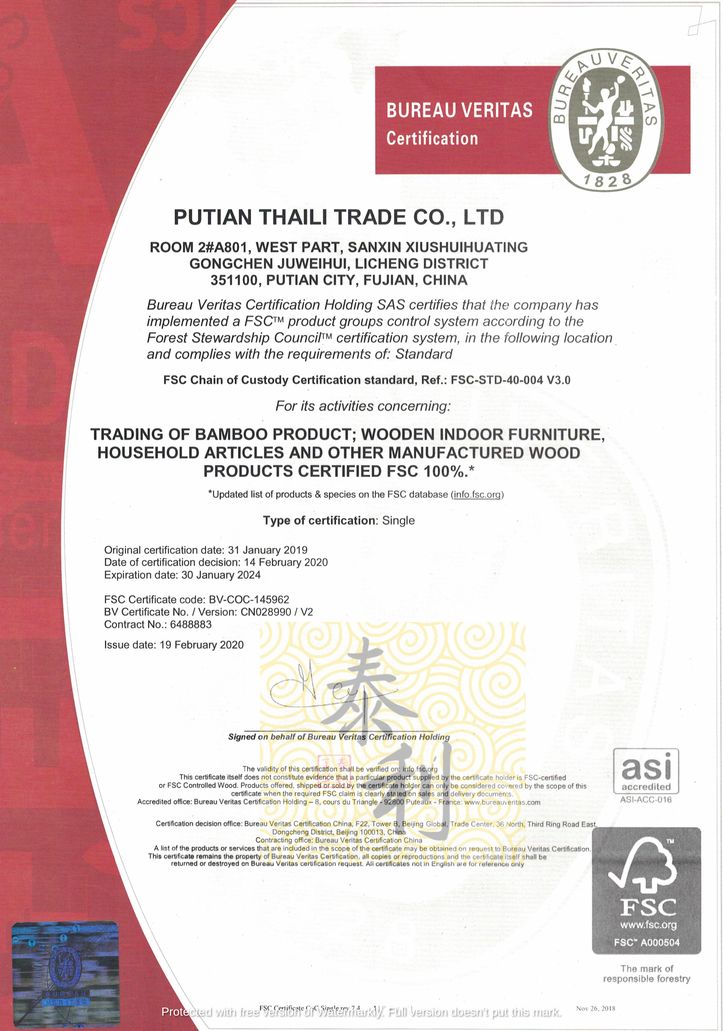 FSC is the most trusted sustainable forest management solution in the world.
As the original pioneer of forest certification, we have 25 years of experience in sustainable forest management. We use our expertise to promote responsible management of the world 's forests, bringing together experts from the environmental, economic and social fields.